Your shopping cart is empty!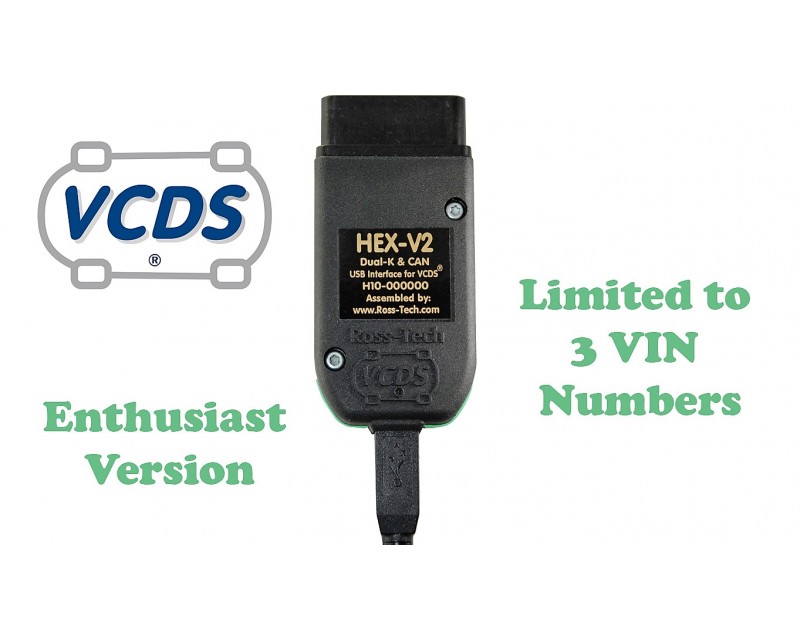 VCDS HEX-V2 (3 VIN)
Brand:
Ross-Tech
Product Code:
VCDS HEX-V2 (3 VIN)
Availability:
In Stock
This is the latest Genuine Ross Tech Hex-V2 USB interface including the latest VCDS software version 18.9.1 license to connect to VW/Audi group vehicles and systems (Limited to 3 VIN's or vehicles). Covers VAG systems from 1995 through to the latest current models including 2018/2019 latest UDS protocol.
Suitable for the enthusiast. (Limited to use with up to 3 VAG vehicles (VIN's) only).
VCDS is the first aftermarket diagnostic tool that is fully compatible with the very latest model VW/Audi/SEAT/Skoda vehicles which require a direct CAN connection and use the latest UDS/ODX protocol.