Your shopping cart is empty!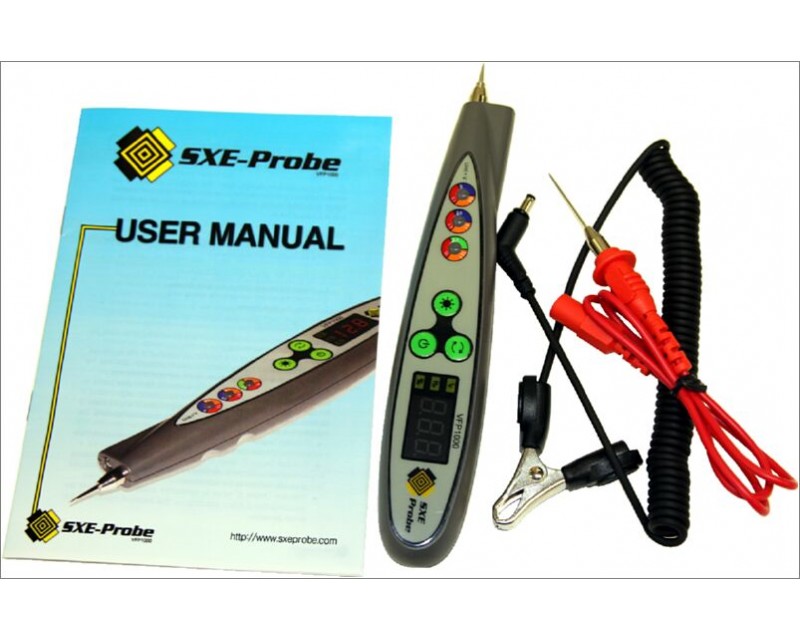 The SXE-Probe is a superior Logic Probe combing the features of a Digital Multi-Meter and Oscilloscope but simplifying the display for technicians that want to find the pulse but do not need to see the signal trace.
* State of the art technology, let's you work safely on all sensors and automotive computers
* Trace wires, perform continuity tests and analyse any type of signal – Volts - Frequency - Duty Cycle
* At the push of a button, instantly check for open circuits, short circuits and other faulty electrical connections
Many of today's workshops demand a device that helps them diagnose a problem vehicle quickly and easily, especially electronic components and circuits associated with modern automobiles.
Leave your scan tool, oscilloscope and multi-meter in the toolbox – this diagnostic tool is so simple to use for electrical checks, it makes trouble shooting EASY, FAST and ACCURATE!
The concept of the SXE-Probe is simple –
A Logic Probe which utilises coloured LED indicators and a large digital numeric display for the diagnostic technician to view voltage (V), frequency (Hz) or duty cycle (%) modes.