Finest
This meter is an advanced handheld and battery operated professional automotive multimeter designed to provide troubleshooting solutions to the most difficult problems encountered with today's sophisticated electrical / electronic systems like the Integrated Starter Generator system or the Integrated Starter Alternator system of the modern el..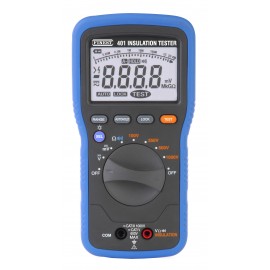 Pre-Order
Quickview
New Product - Finest 401 Insulation Resistance Tester As the EV (Electric Vehicle) and HEV (Hybrid Electric Vehicle) market grows, it is very important to have the capability to accurately measure insulation resistance values, with a high quality, accurate tool such as the Finest 401. Also allows the capability to test Piezo Common rail diese..
Finest Oscilloscope accessory to measure temperature (BNC connection type) ..
Showing 1 to 3 of 3 (1 Pages)