Vehicle Power Stabiliser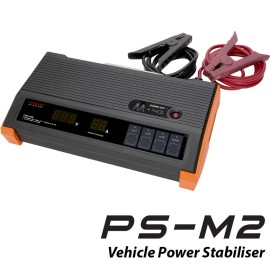 Out Of Stock
Quickview
The all New Autoland PS-M2 Battery Stabilizer is an essential tool for protecting the vehicle's Electronic Control Units from damage caused by falling or fluctuating voltage whilst working on the vehicle using a Scan Tool or other diagnostic equipment. This 2nd generation unit supports various voltage selections to suit the very latest battery ..
TDB013 OBD Power Booster and Protector The TDB013 OBD Power Booster and Protector has been designed to protect your diagnostic equipment investement from being damaged by issues with the vehicle you are testing. Many vehicles can exhibit unknown problems and plugging in a piece of equipment worth thousands of dollars can be a risk. With jump pa..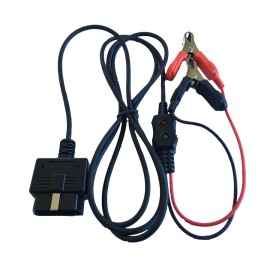 Quickview
High Quality ECU memory saver for the professional workshop. EOBD/OBDII 16 pin to Battery connection. Suitable for 12v and 24v systems. Allows vehicle system memory settings to be held during battery disconnection or removal. Signal and Chassis Ground LED indicators. Made in Korea...
Showing 1 to 3 of 3 (1 Pages)