Software
G-Scan Tab or G-Scan 2 Only G Scan 2 or G scan TAB Software update Subscription. (Please note, this is only available to Oceania sold G Scan 2 serial numbers only) Software update subscription for your G scan 2 or G Scan TAB. (G Scan 1 users, please call your supplier for trade in options) "G-Scan Oceania, offeri..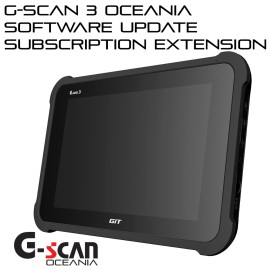 Quickview
G-Scan 3 update Subscription. (12 months) "G-Scan Oceania, offering the world's most competitive update value. We include extra regional software and all manufacturer groups as standard. As a thank you to our loyal customers, you deserve the best software package" (Please note, this is only available to Oceani..
PF Diagnose is a cost effective, PC based diagnostic software program for USA Truck systems. This is Diagnostic Software for almost any vehicle on the road in North America today and includes wide coverage for the Australian market. PF-Diagnose will connect to more types of equipment than any other truck diagnostic software. Any vehicle or eq..
Showing 1 to 3 of 3 (1 Pages)