Your shopping cart is empty!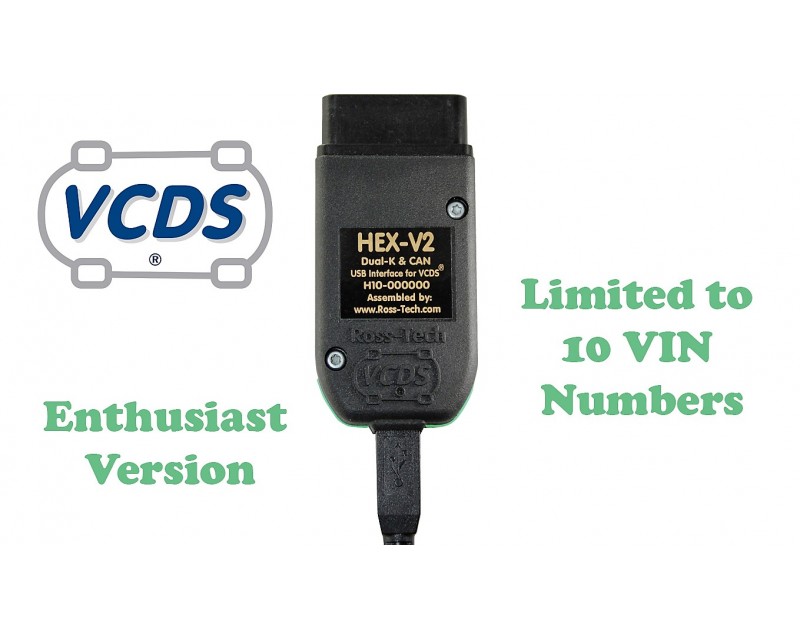 VCDS HEX-V2 (10 Vin)
Brand:
Ross-Tech
Product Code:
VCDS HEX-V2 (10 Vin)
Availability:
In Stock
This is the latest Genuine Ross Tech Hex-V2 USB interface including the latest VCDS version 18.9.1 software license to connect to VW/Audi group vehicles and systems (Limited to a Maximum of 10 VIN's or vehicles). Covers VAG systems from 1995 through to the latest current models including 2018/2019 latest UDS protocol.
Suitable for the enthusiast (up to 10 VAG vehicles (VIN's) only).
VCDS is the first aftermarket diagnostic tool that is fully compatible with the very latest model VW/Audi/SEAT/Skoda vehicles which require a direct CAN connection and use the latest UDS/ODX protocol.
New universal replacement for previous KII and MicroCAN series interfaces.