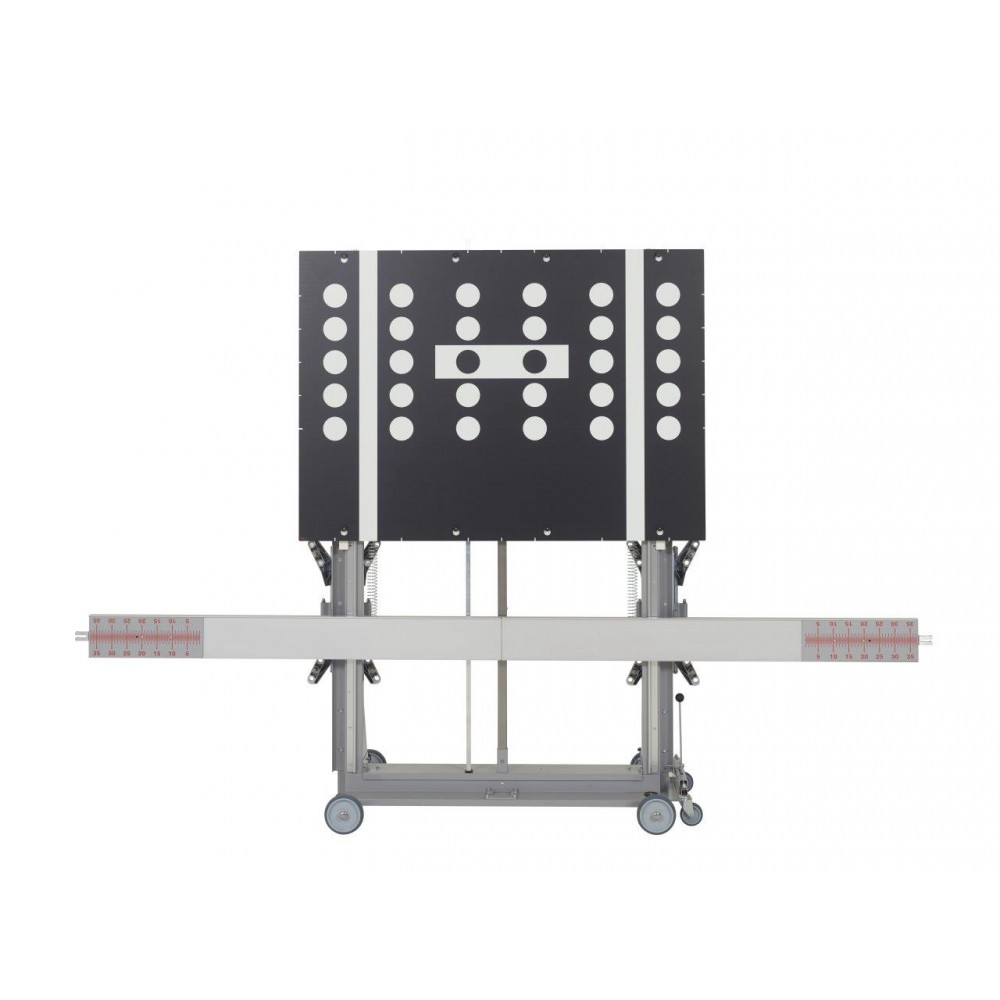 ADAS Calibration Rig
Product Code:
ADAS Calibration Rig
* Time Saver and Money mker
With very little practice, the ADAS car calibration rig lets you calibrate the driver assistance system in about 10-15 minutes compared to other systems which take 20-25 minutes. More calibrations in less time leads to higher profit.
* One Person operation
The mobile adjusting device is designed for easy handling and requires only one person to set up. The adjusting device is mounted on caster wheels and is easily moved by lever, the panel holder is secured with spring mechanism and the cross member is easily adjusted.
* Universal calibration of all major vehicle brands
Autocom ADAS cars gives you maximum flexibility. The system can be assembled anywhere at anytime and calibrates vehicles of all sizes, from small cars to transport vehicles (excluding twin tyres. Max. orientation place holder 1.85m), with self centreing wheel holders for 11-25 inch rims.
* Powder coated, height adjustable, spring loaded panel carrier (1m to 1.85m) on trolley with shunting unit, handle and clamping screw.
* Height adjustable and detachable cross carrier (0.27m to 1m with additional fine adjustment) with two adjusted laser module units (Laser class 2)
* Scale for height adjustment of panel beams and laser beams.
* Two self centreing wheel clamps (for 11-25 inch rims)
* Carrying case with following equipment: Line laser, tape measure, laser glasses, two mirror/scale units and tape measure holders.
Product Description
Autocom universal ADAS calibration device.
With the increasingly widespread use of advanced driver assistance systems such as automatic emergency braking or lane departure warnings, replacing windscreens is becoming more and more complex. It requires the use of corresponding optical adjustment devices and reference panels together with a diagnostic device. To solve this problem, Autocom can offe a mobile product solution specifically designed for the calibration of the assistance systems on most vehicle brands.
The easy to transport mobile calibration rig includes corresponding reference panels. This allows all work to be carried out on the spot within the customers premises.
Calibration with the Autocom ADAS calibration rig is performed in accordance with OE manufacturer specifications.