Finest 401 Insulation Tester
Insulation Test
Accurate and reliable measurement
28 Segment Analog Bargraph
Voltage & Resistance Measurements
Test Lock Mode
Indicating Out of Range value
Unsafe Voltage Warning
Auto Discharge
AC or DC Voltages
Resistance
Continuity Beeper
Auto Hold
Sleep Mode
Durability (6m Drop protection)
DMM Features (AC/DC Voltages, Resistance & Continuity)
CAT III 1000v and CAT IV 600v Overload Protection
Complies with IEC61010-1 3rd Edition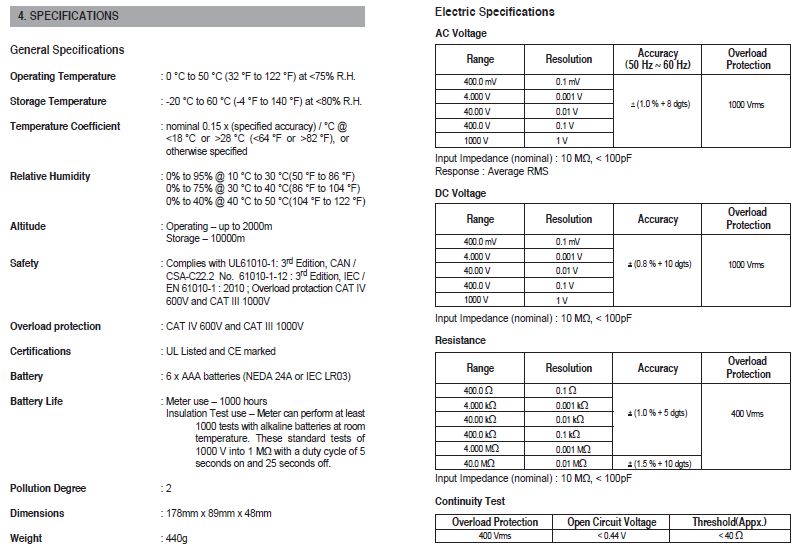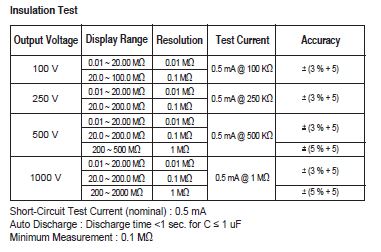 Product Description
New Product - Finest 401 Insulation Resistance Tester
As the EV (Electric Vehicle) and HEV (Hybrid Electric Vehicle) market grows, it is very important to have the capability to accurately measure insulation resistance values, with a high quality, accurate tool such as the Finest 401.
Also allows the capability to test Piezo Common rail diesel injector for short to ground (injector body) and short between pins. Allows to diagnose high voltage insulation and resistance measurement.
Kit includes Insulation Tester, Test lead set, Alligator clips, soft carrying case, users manual.